Qube Money is a revolutionary system that combines the power of digital banking with the tried-and-true concept of cash envelope budgeting.
Qube Money is transforming the way people manage their finances, making saving and spending money with purpose easy for everyone. The average user reports they have saved over $400/month by using this tool.
"She has got us hooked on the Qube card! We are able to save and spend more wisely. Couldn't have done it without Penny!" Mary S.
Qube Money understands the importance of creating an environment that promotes healthy financial habits. Their innovative platform allows you to allocate your money into virtual "qubes" or digital envelopes, mirroring the traditional cash envelope system. With Qube Money, you can easily set up spending categories, allocate funds, and track your progress, all from the convenience of your smartphone.
We encourage all of our private clients at Pennywise Coaching to use Qube Money, although it's not mandatory. The benefits of Qube Money are far-reaching. By using this powerful tool in conjunction with Pennywise Coaching's expert financial guidance, you can experience a profound shift in your money management practices.
Here's how Qube Money can enhance your financial journey:
Intentional Spending
Qube Money provides a user-friendly interface that encourages you to decide before you spend how much in each category and then look before spending to see if there is money there. Some have found they can budget all within their Qube account. With Qube Money, you can easily assign money to specific qubes, ensuring that you stay on track with your budget and financial goals.
Real-Time Tracking
With Qube Money, you can monitor your spending and savings in real-time. The app provides a clear overview of your financial transactions, giving you a deeper understanding of your money habits. This visibility enables you to make informed decisions and make adjustments to your budget as needed.
Envelope System Reinvented
Qube Money takes the traditional cash envelope system to the digital realm, eliminating the need to carry cash. You can allocate funds into different qubes for expenses such as groceries, transportation, entertainment, and more. This method promotes mindful spending and prevents overspending in any particular category.
Improved Banking Safety
Qube money is the app affiliated with an FDIC insured bank. You are less likely to experience fraud because there is no money on your card until it is opened with your phone, your password and the corresponding qube is opened before spending.
Financial Accountability
Qube Money fosters a sense of accountability by enabling you to share qubes with family members or accountability partners. This feature encourages open communication about finances and helps everyone stay aligned with their financial goals. They even have cards for kids so you can begin teaching them about healthy money managment.
As an affiliate of Qube Money, Pennywise Coaching is proud to offer our clients an exclusive opportunity to experience the transformative power of this innovative financial tool.
By combining Pennywise Coaching's expert guidance with Qube Money's intuitive platform, you can create a solid foundation for financial success. We are now a certified Qube Money Coach.
Ready to take control of your finances with the power of digital banking and cash envelopes? Sign up for Qube Money today through our affiliate link and use the promo code PENNY to receive two months free on a Premium or Family subscription.
Begin your journey towards financial freedom with Qube Money and Pennywise Coaching by your side!
*Please note: As an affiliate, Pennywise Coaching may receive a commission for any purchases made through our affiliate link. Rest assured, our partnership with Qube Money is based on our belief in the value it provides and our commitment to helping our clients achieve their financial goals.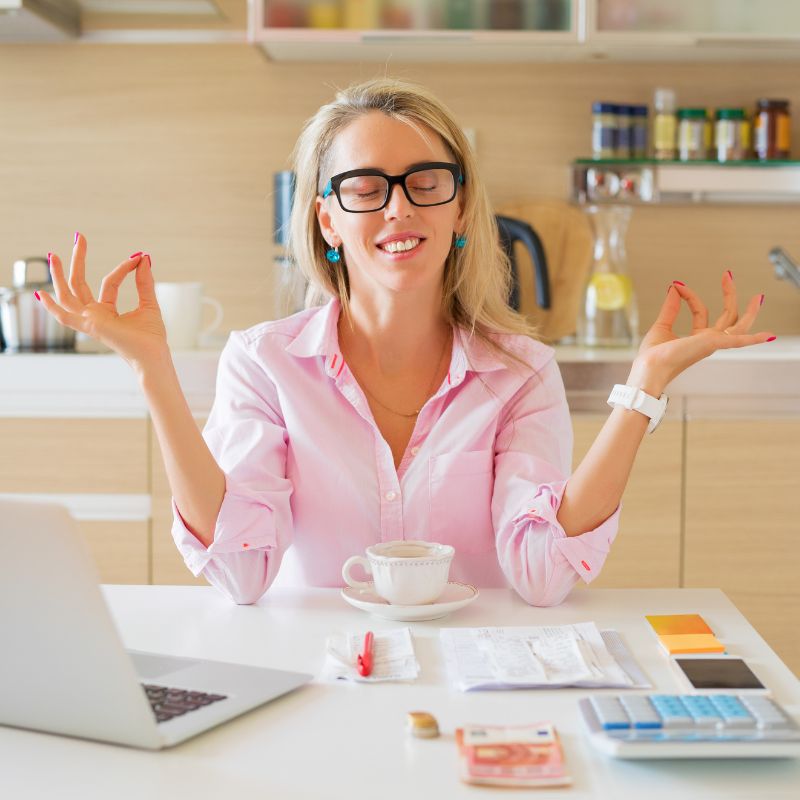 Do you want free financial tips and coaching delivered right to your inbox?
Join Pennywise Coaching's free mailing list today!
*Pennywise Coaching will never sell your email address or send spam emails! Only free financial advice and coaching, sign up now.
A Financial Plan That Works
Compassionate Accountability
Personal Balanced with Business